National Skills Agenda
Pakistan has been featured in the 'Future of Jobs' Report by the World Economic Forum (WEF) for the first time. The Pakistan chapter showcases jobs and skills of the future, highlighting Pakistani employers' perspective on new job roles and skills that require attention and investment in the age of technology and automation. In its 2020 edition, the Report features in-depth information on 15 global industries and 26 advanced and emerging countries.
Parwaaz brought Pakistan into the global conversation on skills and the future of work by facilitating an extensive employers' based survey conducted with over 50 top companies and business leaders across 6 priority sectors.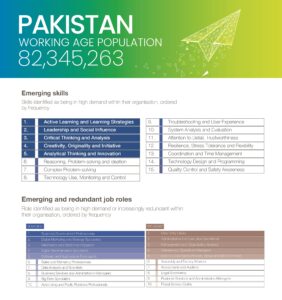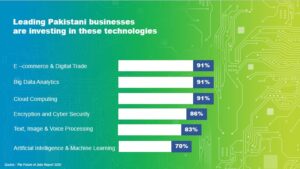 Additional insights from the Report:
Onset of automation and technology is shifting skills focus. Over 90% businesses are keen to retain existing workforce. However, they want to automate more work and hire new permanent staff with relevant skills.
Pakistani businesses prefer internal training and development followed by engaging the private sector training providers. Only 7% included public training providers as an additional option.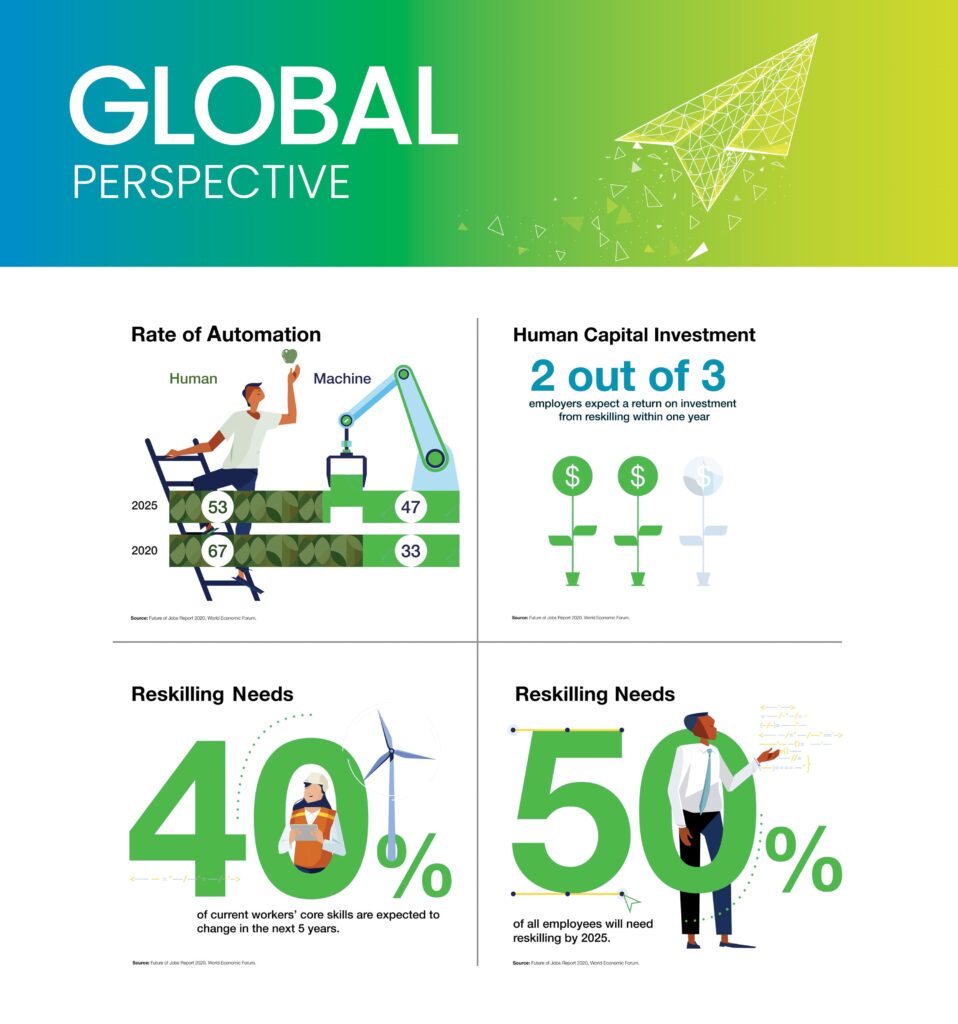 Parwaaz continues to work on twin objectives
Skilling Pakistan's Youth Workforce
Parwaaz has taken a unique approach to address the critical work of skilling youth workforce for the digital economy. It has a sole focus on developing new age digital and technology skills; and is backed by jobs and entrepreneurship opportunities from the most influential business leaders.
Put Pakistan on the Global Map for Skilling, Attracting Partnerships, and Investments
Parwaaz is actively engaged with various international platforms of the World Economic Forum. This creates opportunities to meet and interact with business leaders from around the world.